Cuticle Oil
Nature's formula for success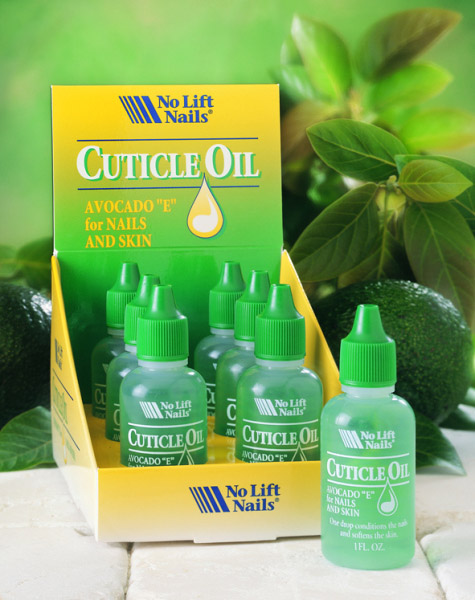 No Lift Nails Cuticle Oil brings together three of Nature's richest ingredients: Avocado Oil, Almond Oil and Vitamin E. The result is a superb oil that conditions nails and softens skin with a single drop.

Our unique formula will not promote lifting. After all, it's from No Lift Nails – the industry leader for over three decades.

Available in 1/8 oz., 1 oz. and 4 oz. sizes, Avocado "E" Cuticle Oil is a naturally rich cuticle oil for your customers...and a rich source of profits for your salon.

AVAILABLE IN 1/8 OZ. TRIAL SIZE!